If you're looking for a convenient, affordable answer for mobile electronics installation, Premier Auto Accessories is your solution. With a huge inventory of car audio systems, car alarms, marine electronics, and more, we're able to outfit your car, truck, or boat with the sleek entertainment equipment you crave. But unlike other fly-by-night suppliers who perform installations on the go, we're a fully established company with an actual store location. That means you never have to be concerned about the security or legitimacy of your brand-new car stereo or remote starter—instead, you'll be able to walk through our door and feel wholly confident that you're receiving work from a truly qualified team. Providing you with flawless results, affordable installation costs, and unprecedented simplicity, Premier Auto Accessories is your answer for risk-free mobile electronics in Morristown and beyond. Call today to learn more!
Top-Quality Mobile Electronics
Car Audio, Video, and More
30+ Years of Experience
Fully Insured
Free Estimates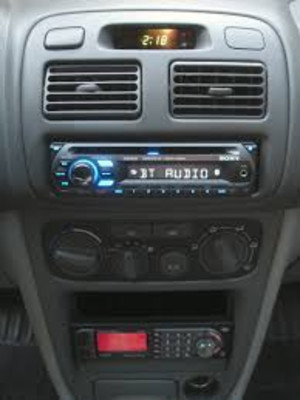 Located conveniently in Morristown, New Jersey, Premier Auto Accessories is a local, family-owned business. With more than 30 years of experience in the car audio industry, we have the well-honed technical skills and knowledge about countless products that allow us to provide unbeatable services to vehicle owners throughout the area. We've served a diverse group of customers from places like Randolph, Parsippany, Summit, Plainfield, Somerville, Newton, Clinton, Washington, Hackettstown, and beyond, making car stereo installation more dependable than ever before.
From car video systems to car alarms to marine electronics, our inventory has it all. Better yet, with over three decades of experience in the trade, we're able to install your components with efficiency and precision. We're even available to integrate your iPod and customize the entire look of your car! If you have a vision for your vehicle, you can rest assured that Premier Auto Accessories will help you achieve it. 
Fully insured, the technicians at Premier Auto Accessories are available for a wide variety of mobile electronics services. Whether you need a navigation system, remote starter, or marine stereo, you'll be able to trust that you're getting the most reliable workmanship around. We're also an authorized dealer for Alpine, Audiovox, Focal, Viper, and Compustar products. To schedule an appointment or receive a free estimate, call, e-mail, or visit us today!